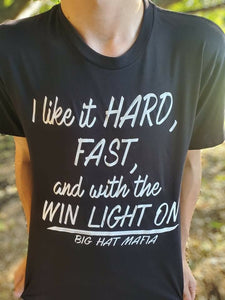 Soft and slow, means one thing in racing! You're not getting a win light! Take the 1st turn off, collect your yellow time slip and head back to the trailer.

If your not like that and you like turning on win lights, going rounds, getting white timeslips, then you know it's going to be hard and fast!

Shirt is printed on a unisex Bella Canvas shirt.